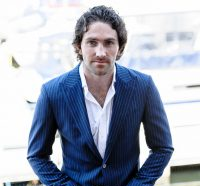 Matthew Shaw has over 18 years' experience of trading in the world's futures, options and foreign exchange markets. He has developed sophisticated trading models and approaches particularly in relation to foreign exchange trading strategies.
Matthew has had success trading both for his own account and for private high net worth clients. He was once the head Fx/Commodities trader on behalf of a Billion-Dollar investment fund, trading one of their SPV's.
He now provides a mentoring and training service for individuals trading their own accounts; including daily news & market analysis service. Matthew was a regular contributor to the Investors Chronicle magazine.
Successful traders who show a profitable track record will be offered an incubation programme to become capital backed.